What Twitter Had to Say About Sami Ul Haq?
Habiba Ashna (Blog)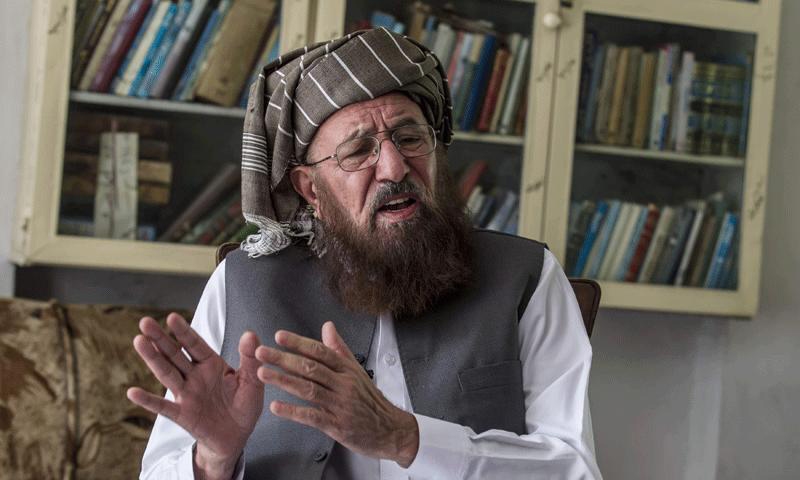 It is a known fact that since the invasion of Afghanistan by Soviet Russia in 1979, Pakistan and its madrassas (Islamic religious seminaries) provided the cadre for recruitment. They were then sent to training camps to engage in armed conflict or the so-called 'Afghan Jihad'. After the fall of Mujahideen government led by Burhan uddin Rabbani in September 27, 1996, some of these madrassas also provided sanctuary to the Taliban. The Haqqani network that had been involved in killing multiple American troops in Afghanistan draws its name from the Dar ul Uloom Haqqania. The Haqqania madrassa was headed by Sami ul-Haq Haqqani. This is well documented in international media and books like Directorate S and Ghost Wars by former New York Times correspondent Steve Coll. Sami Ul Haq aka the father of the Taliban, served as a senator in Pakistan from 1985 to 1991 and again from 1991 to 1997. He has been a staunch supporter of the Taliban in Afghanistan. He had given multiple fatwas (religious edicts) against the presence of foreign troops, especially the United States, in Afghanistan. Samil ul-Haq was stabbed to death by an unknown person on November 2nd, 2018. The reason behind his death are known. Serving security officials in Pakistan shared their condolences and bestowed the title of "religious scholar" on Sami Ul Haq. But both Pakistanis and Afghans used strong language to show their dissatisfaction with the tweet praising Samiul Haq as religious scholar by Director-General of the Inter-Services Public Relations of Pakistan.
A reputed Pakistani commentator who writes for Huffington Post tweeted that, "The Pakistani intelligence agency's dear departed, religious scholar 'with a sense of humor' Maulana #SamiulHaq with ruthless killer Jalaluddin Haqqani, who is alumnus of Sami's Haqqania seminary". He has also written extensively about the history of Haqqani network and is a veritable expert on the subject. https://twitter.com/mazdaki/status/1058493293695303682 Some even criticized segments of the Pakistani media for what was seen as its pro-establishment and pro-extremists: And then, there were Afghans who shared more information than the Pakistani media had: The Maulana who was supported by the Pakistan had become a threat to the Pakistani establishment. The people of Pakistan are no longer in agreement with their government. What Afghans and Pakistani people agree on is that, extremism has no place in their countries anymore.