Coming Soon- ICRR's Bilingual (English & Assamese) Publication " Sattra's: The Endangered Soul of Assam"/ সত্ৰ: - অসমৰ বিপন্ন আত্মা
Coming Soon- ICRR's Bilingual (English & Assamese) Publication " Sattra's: The Endangered Soul of Assam"/ সত্ৰ: - অসমৰ বিপন্ন আত্মা
Institute For Conflict Research and Resolution (ICRR) is coming up with its Latest Bilingual (English & Assamese) Publication " Sattra's: The Endangered Soul of Assam"(সত্ৰ: অসমৰ বিপন্ন আত্মা )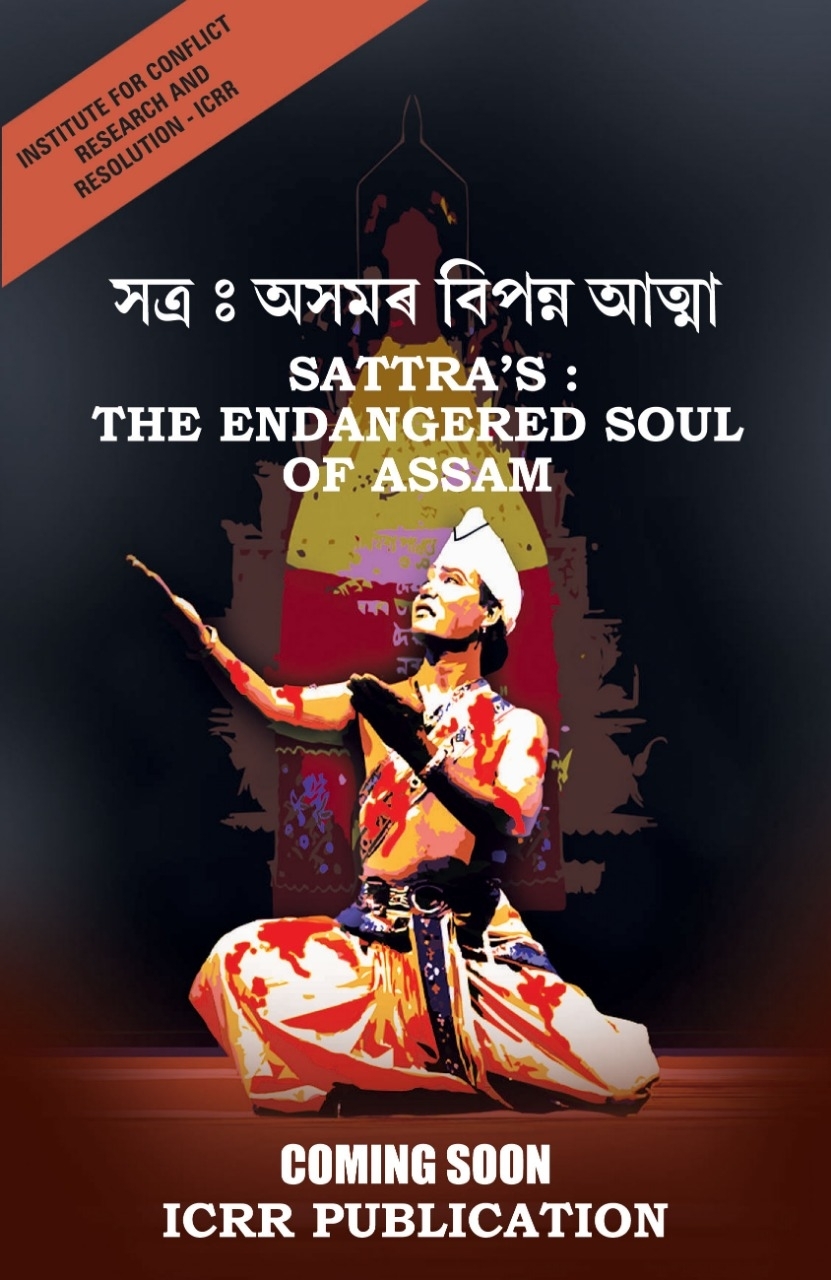 The intervention paper provides an in-depth analysis of Institutionalised Transgression of Sattra's under a larger plan and propaganda of Non-State forces with a sole motive to destroy the Spiritual soul of Assam and to alter religious demography of Assam.
The Intervention paper written by Shrutikar Abhijit and Translated by Dhruva Saikia will be available for a price of Rs 99 (Postage Charges extra).
A discount of 25% will apply to the first 100 buyers on pre-booking including free postage charges.