Open Secret- Maharashtra's Peacefulness during Anti- CAA Protests
(ICRR- Conflict Monitor)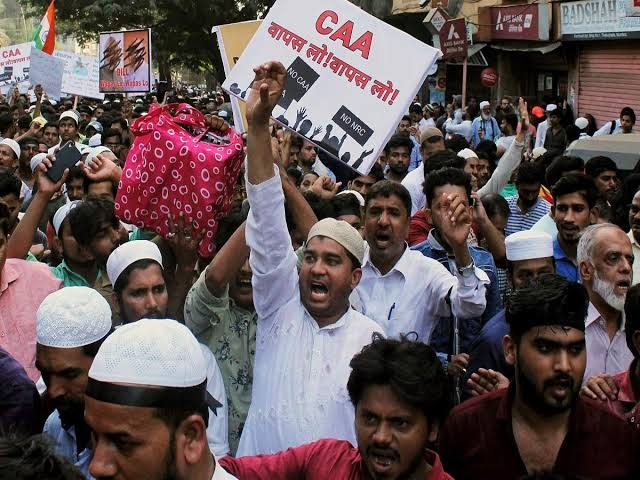 Maharashtra, Madhya Pradesh, Rajasthan, Bihar, Odisha, Telangana, Andhra Pradesh and Kerala all these states witnessed huge rallies without any violence. However, on the other hand Delhi, the state ruled by AAP but police under Union Home Ministry, Uttar Pradesh, Assam, Tripura, Bengal and Gujarat have witnessed worst incidences of violence over Citizenship Amendment Act.
Neutral analysis of peaceful vs burning states during anti CAA protests would easily bring you to a firm conclusion who is fueling it! To understand the pattern, we will take up Maharashtra's case later in this article.
Post CAB passage, whole India erupted in protests; Assam- Tripura were the first to implode. There is a pattern in the protest, which needs to be analysed on the basis of who is ruling the respective states.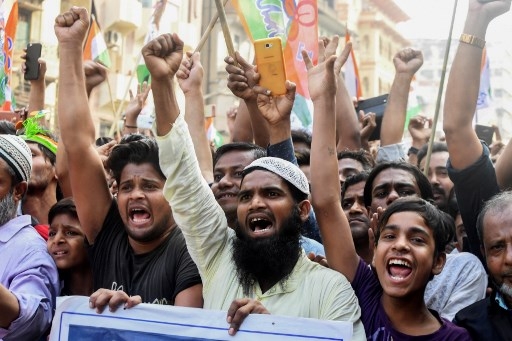 We will see the case studies of few states here.
North Eastern States
Though the 7 sisters states with majority tribal dominated regions are excluded from CAB, Assam-Tripura, ruled by BJP imploded immediately after CAB passed in Rajya Sabha. Here, the case of Assam is very interesting. Most of the violence and destruction of government properties occurred immediately within first 24 hours and almost stopped soon the Assamese protesters opposing CAB- CAA realised that the radical Islamist groups like PFI and AUDF are riding on anti CAA sentiments and using Assamese as shield to destroy the public properties. Peaceful protests across Assam is still going on but no fresh violence reported thereafter.
Arrests of KMSS and PFI leaders.
After the first day of deadly violence, the state police arrested KMSS leader Akhil Gogoi and was handed over to NIA under UAPA. Akhil Gogoi was the Social Media Head of Delhi CM Arvind Kejriwal during famous Anna Andolan that launched Kejriwal as a face of anti corruption movement. Later, Akhil moved to Assam and launched Krishak Mukti Sangram Samiti- KMSS. His venomous anti BJP/ Sangh rhetoric made him paragon of Leftist movement in NE India. He was earlier detained for professing armed struggle against government and has been accused of running drug and timber smuggling syndicate in Assam. Also his group KMSS is involved is extortion and other money minting illegal activities in mining belt of Assam. Now Akhil Gogoi's arrest has closed the chapter of KMSS for time being.
Later Assam police arrested Aminul Hoque, the state president of PFI and Muzammil Hoque, the press secretary PFI for fueling riots. 2 Muslim office bearers of Assam Pradesh Youth Congress are declared absconding by police who attacked and vandalized Srimant Sankardeo Kalakshetra of Guwahati on the first day of protest.
As soon as Assam protests turned violent, government agencies successfully persuaded Assamese groups involved in anti CAA agitations to exercise restraint by narrating how PFI and left wing extremists were trying to misuse Assamese sentiments for committing violence.
Delhi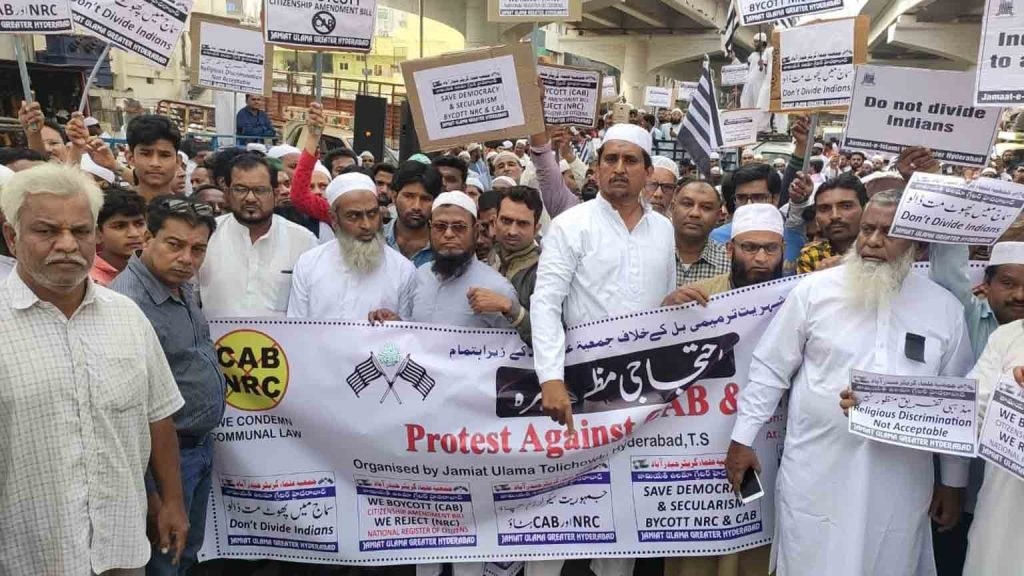 AAP is ruling Delhi where the state assembly elections are approaching, but police are under direct control of Union Home Ministry headed by Amit Shah! Post CAB, the biggest violent incidence after North East protest that happened was in Delhi's Jamia MIlia University. Allegations, counter allegations exchanged freely on social media and mainstream media about who triggered it. But whatever AAP and Congress leaders said, posted and spoke has proved that they have much more to hide in Jamia violence. As always, real issue of arson and vandalism by the protesters took backseat and the police entry in Jamia University Campus was deliberately made a national issue deviating from destruction by vandals and actual provisions of CAA. They conveniently ignored the fact that outsiders had fake Jamia ID cards. These fake IDs were arranged to misuse during such protests. None raised the issue as why thousands of rioters entered Jamia campus and what compelled Delhi Police to chase and flush out them from it.
Keeping aside all violent details and jihadi mindset portrayed during Jamia protests, hundreds of verified Twitter accounts were pressed in to service to sell a story of 'Police atrocities on innocent Jamia students' and 'So called Illegal entry of Delhi Police in Jamia Campus'. Two Kerala girls hiding male rioters in ladies hostel were declared new 'Shining Stars' of liberal Gang. Soon their twitter accounts would flaunt verification blue ticks and their nationwide tours would be arranged to portray them as new messiah of anti Modi block.
Whole Jamia Drama was planned and executed to push BJP to defensive mode just before Delhi elections, but attack by jihadis on adjacent localities backfired on them.
Decoded- Peace in Maharashtra during anti CAA protests.
Maharashtra witnessed bloody riots post Babri incidence. Mumbai was first to implode in reaction to Ayodhya. ISI always choose to disturb Mumbai to threaten entire Indian economy. Scores of deadly bomb blasts hit Mumbai since 1993. Mumbai underworld with heavyweight Muslim gang leaders and drug- arm syndicates have strong presence in Mumbai.
When the memories of KoregaonBheema communal riots and Maratha reservation stir during BJP regime are still fresh entire Maharashtra including Mumbai under new Government remained totally silent over CAA when other states of India witnessed unprecedented destruction of public properties and attacks on police.
Why?
Historic political alliance took shape in Maharashtra last month in which radical Hindu political party Shiv Sena aligned with Congress- NCP to form the government. During CAB vote, in Lok Sabha Shiv Sena voted in favor of CAB, in Rajya Sabha its MPs abstained form voting to pacify Congress, angered by Sena's pro-CAB vote in Lok Sabha. During 5 decades of its history, it has taken extremely hardliner position on various occasions, especially against Muslims. Sena founder Balasaheb Thakre openly boasted about participation of Sena members in Babri destruction. Last year Sena MP batted for stripping of voting rights of Muslims to curb their political influence.
During 1992-93 Mumbai riots Sena actively participated in street fights. Majority of Mumbaikar Hindus still recall and atribute their role in safeguarding lives and properties of Hindus during Mumbai riots. Balasaheb had always lashed out at BJP, whenever it took soft stand towards Muslims or tried to implement pro-Muslim policies.
With such a radical Hindu political history, Sena had to swallow its own past for the sake of CM post of Maharashtra. More seasoned political negotiators like Congress and NCP have contained and pushed back them to keep aside its Hindutva hard-line for power sharing. Sena accepted it with a great pain and people of Maharashtra still ridiculing it day and night for its renewed political position vis-a-vis Hindutva. As it observed all over the country, Congress, SP and Muslim groups are appealing for protests and holding protest rallies in coordination.
In Maharashtra, Congress took utmost precaution to avoid any rioting or critical law and order situation which could put Shiv Sena CM and home minister in a tight spot. Congress knows, in case of any such incidence in Maharashtra, newly secularized Sena MLAs, corporators and firebrand cadres would retake their Hindutva stand. In such case whole coalition would be in jeopardy. Very existence of Maharashtra government would be at stake. To avoid any such situation which could help BJP to embarrass Sena; Congress convinced Muslims outfits active in Maharashtra not to do anything which could threaten their nascent political alliance of convenience. That's the only reason why, Mumbai's anti CAA rally took place much late than any other part of India, that too very peaceful, without any violence.
Pain of "303 Lok Sabha verdict" and lack of ground force to counter BJP juggernaut is compelling Congress and whole opposition to use Muslims to carry their political load. By successfully convincing Muslims that CAA is ultimately NRC, (which is actually not); has offered much needed sense of creative satisfaction to Opposition Block to sooth them since Lok Sabha debacle.
How it helped Modi-Shah?
Large scale violence in BJP ruled states and deafening peace in opposition ruled states; participation of mobs wearing prototype skull caps, juvenile stone pelters as usually seen in Kashmir; call for protests from mosques; sharp rise in violence after Friday Prayers; Naara-e-Takbeer slogans and call for jihad from various places have only helped common Indian to understand that there are foreigners illegally living in India who are frustrated due to CAB provisions.
Violent protest, attacks on police, destruction of public properties and burning down trains has pushed common Hindu to think that Modi- Shah were absolutely right in bringing CAA.
Whatever Opposition did while cornering government on inflation, economy and all other issues related to common man, has lost with single mistake on CAA. Opposition inflicted irreparable damage to its image by spreading misinformation among Muslims and helped Muslims to defame themselves as hooligans, arsonists, rioters only to serve political purpose of Congress and defunct opposition.
Muslims must think twice before lending their shoulder to carry useless baggage of political agenda of opposition which is ultimately harming future of Muslims youth. Thousands of Muslims which are named in FIRs registered all over India post CAA would be left on their fate without any political help, though they helped serve Opposition's political agenda at least for few days... It has taken India's Muslims at least 3 decades back.
Earlier the muslim leadership understands it, better for their future.
--- Priya Samant