Pakistan- No War Is Real War and Prospects of Free Balochistan
Analysis of India- Pakistan Military Standoff and its effects on Pakistan's vibrant ethnic freedom movements.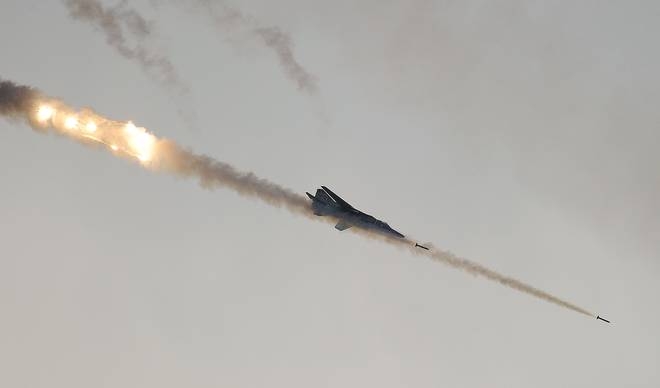 Here we will take a look at current situation of India- Pakistan military stand off post- Pulwama and the effects of heavy military deployment on Pakistan's economy, internal politics, ethnic insurgencies and Pakistan's relations with two Muslim neighbors Iran and Afghanistan.
Let's start with Balakot strikes.
How to read Balakot Strikes?
India's surprise airstrike on Balakot Jaish e Mohammad- JeM camp well within Pakistan has drastically changed strategic equations in Asia. With air raids in Pakistan mainland, India junked its self imposed strategic restraint policy against ISI sponsored terrorism. Earlier cross border commando raids by Indian Special Forces Units post- Uri had dealt severe psychological blow to Pakistan's proxies nurtured to bleed India. These SF raids were symbolic and sprawling terror factories within Pakistan largely remained intact. Anyone claiming PoK raids as perennial solution to Pakistan sponsored terrorism, were either cheating themselves or has no knowledge of terror ecosystem. But yes, these SF strikes sent shock waves in ISI and Pakistan's relentless nuclear intimidation discarded for once and all.
After post Uri cross border raids by Indian SFs, Pakistan's terror proxies changed their policy of getting entrenched for long in PoK fearing surprise Indian attacks. They used to change their locations to evade Indian surveillance. Not only that Pakistan's COAS General Bajwa visited LoC almost once or twice a month to close the gaps which could help Indian SFs to mount surprise attacks on terror launch pads. His visits were aimed at discouraging Indian forces from any sort of action crossing LoC and to boost the morale of his own troops.
Continuous Nuclear intimidation by Pakistan had created such a complacency and sense of security in Pakistani leadership, armed forces and terror proxies, that they never weighed on possibility of Indians using their air power to strike terror incubators within Pakistani mainland. Balakot has teared apart that complacency and reduced arrogance of ISI and Pakistan Army to rubbles. The mental shock was such a severe that, DGISPR himself declared that Indian fighter jets violated Pakistan airspace but dropped payload at empty jungle after getting scrambled by PAF jets. Actually it was mistake of DGISPR to accept IAF jets bombed Pakistani territory crossing PoK and without getting detected or encountered by their own jets.
Post Balakot- Where are JeM and JuD cadres now?
As per credible reports from Khyber Pakhtunkhwa and FATA, all anti India jihadi fighters have been relocated by ISI in Paksitan army garrison and forts in Pashtun belt of KPK and FATA. The area is hotbed of Pakistan's terror proxies like anti Afghanistan Taliban and anti Iran Jaish-Ul-Adl. The same area hosts unbelievable terror infrastructure created by ISI and CIA to mount Mujahiddin attacks against Soviet troops in Afghanistan. The area is homeland of Haqqani Network founder Jalaluddin Haqqani who was native of Miranshah town of same region. And Madrasa Haqqania founded by iconic Taliban founder Moualana Sami Ul Haq to which Imran Khans' PTI led KPK provincial government had given millions of dollars as government aid just few months ago.
Will Pashtuns stand shoulder to shoulder with Pakistan Army in case of War?
No! Scenario is totally different in Pashtun belt. Since 1948 first Indo- Pak war, Pashtuns were main force for Pakistan army in was against India. Taliban radicalization has further amalgamated Pashtuns with ISI and Army. But situation is rapidly changing since last one and half year. As per social media activist and various Kabul based analysts, extra judicial murder of young promising Pashtun singer and model Naqeebullah Mehsud by notorious trigger happy police officer Rao Anwar, Pashtun masses getting alienated from Pakistan. Pashtun Tahafuz Movement democratic civil rights movement founded charismatic Manzoor Ahmad Pashteen has changed the narrative of Pakistan's Pashtun belt without any doubt. Before emergence of PTM and Pashteen; young creed of Pashtuns of Pakistan were zealously listening and singing songs of victory of Mujahiddins against foreign occupational forces in Afghanistan, but now every young Pashtun in Pakistan is going by PTM anthem "Da Sanga Azadi Da?" (What sort of freedom is this?) questioning atrocities committed by Pakistan Army against Pashtuns under the pretext of war against terrorism.
As per ground reports Pakistan Army had cordially invited tribal elders at Janikhel in North Waziristan to seek their support for war against India but, Malakand, Momand and Khyber elders flatly refused to be part of war efforts. Few months ago, Member of National Assembly from Waziristan, Mr Ali Wazir had openly declared on social media, that don't count Pashtun support in any war; as war has only used Pashtuns as canon fodder and Pashtuns won't repeat the mistake of fighting Pakistan Army's war!
​No War is Actual War with Pakistan!
After Parliament attack in 2001, India had mobilized troops on Paksitan to pressurized it, but it withdrawn it after deploying them in eyeball to eyeball confrontation and after burning billions of dollars. After Pulwama, India mooted strong response and once again mobilized troops on Pakistan border. But current deployment is very different in nature. It has background of post Uri raids and Balakot strikes. There is biggest factor of unpredictability of decision making of Indian leadership. Pakistan anticipating major infantry action by India to capture PoK. And warning India of using nuclear strikes. But nothing of that sort id going to happen.
Why?
As Pakistan economy is in shambles. It don't have money to pay their own government employees. US military aid has already stopped and Chinese infrastructure loan for CPEC piling at very fast pace. UAE and Saudi's bailout packages are of no use, as these loans won't salvage Pakistan's economy from ultimate collapse.
Heavy Indian military build up on border will force Pakistan to maintain counter build up, which will further burn their precious dollars. Indian airstrikes have dealt severe blow to Pakistani civil and commercial air traffic. Pakistan's civil aviation has seen no activity since Balakot strikes. Even Chinese and many other international operators have stopped their airlines from flying in Pakistan air space. It has totally shook confidence of international players on Pakistan economy.
Moreover prolonged deployment of armed forces in combat posture will bleed the coffers and it will directly disturb domestic market shooting up inflation level. Such condition will directly affect internal politics and will trigger unrest against government and army if not handled properly.
War is Best for Pakistan, How?
If Pakistan with such a fragile economy, enters war with India, it will open hundreds of opportunities for it to fetch dollars from world over. Pakistan will portray it as aggression of Hindu India on Islamic Republic of Pakistan. It will milch the war to tap deep pockets of radical Wahhabi and Salafi Arabs in the name of Islam. Also it will convince China to supply military hardware to teach India a lesson.
The Pashtuns, though very unhappy with Pakistan are fundamentally devout sunny Muslims. In case of full scale military hostility with India, many of them will stand by Pakistan Army severely hurting Pashtun cause. Pakistan will once again fool them in the name of Islam and the strong narrative developed by PTM, to seek equal rights for Pashtuns will take a dent.
So war without firing a single shot will be ultimate solution to bring Pakistan to its knees. Though it will cost India too, but much less than full scale military offensive and precious lives of Indian soldiers could be saved.
War of Attrition will pave the way for Independent Balochistan, Sindhudesh and Muhajir nation!
As soon as Indians mobilized troops along LoC and IB, Pakistan hurriedly started pulling its troops from Afghanistan and Iran border, only to redeploy them along Indian border. Pakistan's restive province Balochistan, which it illegally occupied in 1948 a year after independence; is heavily militarized province of Pakistan. Sensing military offensive from India, Pakistan vacated almost all military check posts from Balochistan, Khyber Pakhtunkhwa and FATA. The crazy withdrawal of troops emboldened Baloch freedom fighters, and so far almost 200 Pakistani military posts are overran, destroyed, looted or occupied by BLF, BLA, BRA or BA fighters. Hundreds of Pakistani troops, FC and Levies are killed in such encounters, which Pakistani media not showing up due to heavy censorship on its publication.
A senior Baloch commander expressed the possibility that consistent military pressure by Indian Army and aggressive deployment against Pakistan will break the backbone of Pakistani economy and bluff of military might of Pakistan will be destroyed. Such a aggressive posturing by India will give a golden opportunity to Baloch, Sindhi and Muhajirs to intensify their struggle against atrocious state of Pakistan. Baloch fighters and their unified command renamed and repacked under name of BRAS has already intensified their combat missions and their attacks against Pakistan forces have exponentially increased since February 15, 2019.
Israeli angle and Free Balochistan!
Immediately after Pulwama attack, Israel publicly declared support for India in war against terror. IAF fighters used Israeli smart bombs to pound JeM camp in Balakot. And chances are high that Israeli intelligence has provided cutting edge real time intelligence on Balakot to India. Israel's bitter rivalry with Iran has opened floodgates of opportunities for Independent Balochistan. To pin down Iran's global ambitions, Israel, USA and Saudi will need a good, secular, open minded friendly state in hand which must be in close geographical proximity with Iran. Free Balochistan fulfills all these criteria.
Baloch are historically secular, open minded and pluralistic society. They are intelligent and accommodating. Iran's Sistan- Balochistan province has huge Baloch population, where Baloch are being persecuted by Iranian Shia regime. Baloch Freedom groups always criticize Iran for atrocities on Baloch people in Sistan-Balochistan. Israel- Saudi- USA are in alliance to pin down regional and global ambitions of Iran. Pakistan, radically terrorist state is in cahoots with China, which is neither good option for anti Iranian schemes nor trustworthy partner for anti-Iran campaign. So best option for anti- Iran and anti- China global powers is Free Balochistan. Current Indian military build up against Pakistan will help achieving this goal.
Where China stands in Indo-Pak standoff?
China already dragged in Pakistan by its reckless $76 Billion investment in CPEC. Majority of these projects are unfeasible, delayed and marred with corruption. Also Baloch freedom fighters regularly targeting Chinese projects as they are accusing China of plundering Baloch resources without their consent and conniving with Punjabi Pakistan.
If Baloch leadership gives silent nod to Chinese investment and redraws terms and conditions of Chinese investment in Balochistan, then there is chance that China would remain moot spectator of Free Balochistan.
In any case it's not in Chinese interest to be party with either Pakistan or Balochistan when it has already invested so much in a shaky Pakistan. So, China will try its best to get assurance from emerging Baloch leadership (In case Balochistan going to be freed from Pakistani occupation) regarding its investment in Gwadar and other regions within Balochistan. Present armed Baloch freedom movement leaders including Dr Allah Nazar Baloch and Late Commander Ustad Aslam are in a no mood to spare Chinese assets lest they renegotiate with Baloch people for resources which China is exploiting from Balochistan.
Not only that late BLA chief Commander Ustad Aslam had sent his own son Rehan as suicide bomber to target Chinese bus on CPEC project and had released his video to motivate other Baloch youth and to set example before people of Balochistan to fight Chinese economic subversion. Later Baloch fighters attacked Chinese consulate in Karachi to send strong message to Pakistan and China, Ustad Aslam released audacious video describing world community why they oppose Chinese investment and why they will continue to target Chinese investment in Balochistan.
Inference
Keeping in a view the complicated geopolitical situation in Indian subcontinent; China's growing ambitions to control Asia and Chinese need to secure its vital crude oil supply passing through Malacca Strait, China badly needs Balochistan. Pakistan is the name of temporary entity which broke up once in 1971 and about to break up in next few months.
So....
What India needs to do is.... Keep aggressive military build up along LoC and IB to keep Pakistan Army on tows and to facilitate partition of Pakistan by supporting Baloch Freedom movement. If India refrains from major military conflict with Pakistan; it will deny Pakistan a chance to exploit the situation to mint money under the guise of Ghazwa-E-Hind from rich Wahhabi and Salafi elements.
Also Indian Military build up on LoC without major military confrontation and frequent infantry/ air/ missile raids on Pakistani military posts and anti- India Jihadi elements deep within Pakistan will pave the way for immense economic pressure on Pakistan, which will ultimately break up Pakistan on ethnic lines vis. Baloch, Pashtuns, Sindhudesh and Muhajirs. The lasting solution for Kashmir issue and Afghanistan's Taliban menace lies in dismantling terror entity called Pakistan...
And....
This can be only achieved with doctrine of "No War Is Real War against Pakistan!"