Submitted by, Dhrupad Vipat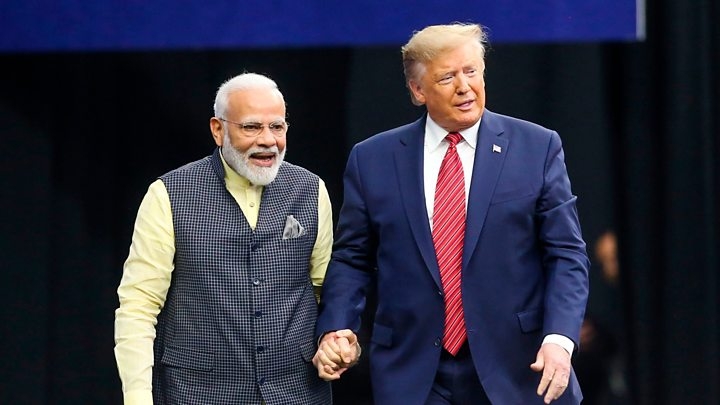 The recent visit of Prime Minister to Houston, Texas which is energy capital of the world has much more to it behind the scenes.
In recent progress, that has taken place between the US and India, can lead to the formation of an Asian NATO
China claims the whole of the South China sea and holds a conjuncture of not allowing freedom of navigation into it. According to them, no country has the right to navigation and oil or mineral exploration in this region, which goes directly against international norms and freedom of navigation.
The dialogue was initiated in 2007 by Prime Minister Shinzo Abe of Japan, with the support of Vice President Dick Cheney of the US, Prime Minister John Howard of Australia. But the then UPA-I was hesitant to join hands with the group, and they didn't want to aggravate China. But after 2014 NDA's diplomacy has turned the table. During the tenure President Barrack Obama there use to be constant news about China practising misadventures in the South China Sea and East China sea, with incoming of Trump China's concerns have started rising
India has raised the Quad group to International ministerial level. India has always addressed the Kashmir affair as a bilateral issue between India and Pakistan. Pakistan has morally lost the battle on Kashmir which is evident from the fact that PM of Pakistan is continuously trying to drag the President of the United States to mediate on Kashmir issue.
While, after the last months meeting between Imran Khan and President Trump, there were speculations that PM Modi has asked President Trump to mediate on Kashmir issue, to which External Affairs Ministry clarified that no such proposal was put forward by the PM.
PM of Pakistan Imran Khan was also present in New York, and Foreign Minister Shah Mahmood Qureshi held a press conference with Kashmiri leaders in New York and stated that 'India, which is telling the world that the situation is getting normal in Jammu and Kashmir, is totally wrong' couldn't gain much of widespread attention.
During his recent visit Imran Khan once again tried to get President Trump into Kashmir issue, but this time he appeared to stand on India's side, as he said, he could only mediate if both countries wanted him to do so. Hence once again it's clear that loyalties of the US rest with India.
On the one hand, there is China and Pakistan putting extreme pressures. On the other hand, India took these four countries into confidence. This is the time when India has to extract maximum ripe out of it. India through its diplomacy has placed these four nations in such a position that now they cannot back Pakistan against India. In addition to this, With US President Donald Trump has clearly pitching to fight against 'Radical Islamic Terrorism' with India has sent a loud and clear message to Pakistan.
Moreover, the US is afraid of China; in fact, every other nation is fearful of China's expansionism. CPEC is a clear example of China practising its imperialist tactics in Pakistan, which is being opposed by Balochistan so much so, that, a whole revolution to free Balochistan from Pakistan has gained momentum.
Looking forward, Xi Jinping is all set to visit India. Last time he visited India there were tensions created on LAC before his visit to coerce Indian decisions. This time it's exactly opposite has happened, the formation of QUAD has caused tensions in China.
China is so sure about their inexorability, in spite of getting so many chances to mend its ways, that they kept on creating obstacles for India. Masood Azhar, CPEC, String of Pearls etc, to which India has answered in a very competent manner, i.e. Huawei, Kashmir and Doklam.Moreover, the US, Britain, Canada, Japan has banned the rollout of Huawei's 5G networks, but, India deliberately didn't make it's stance clear on Huawei.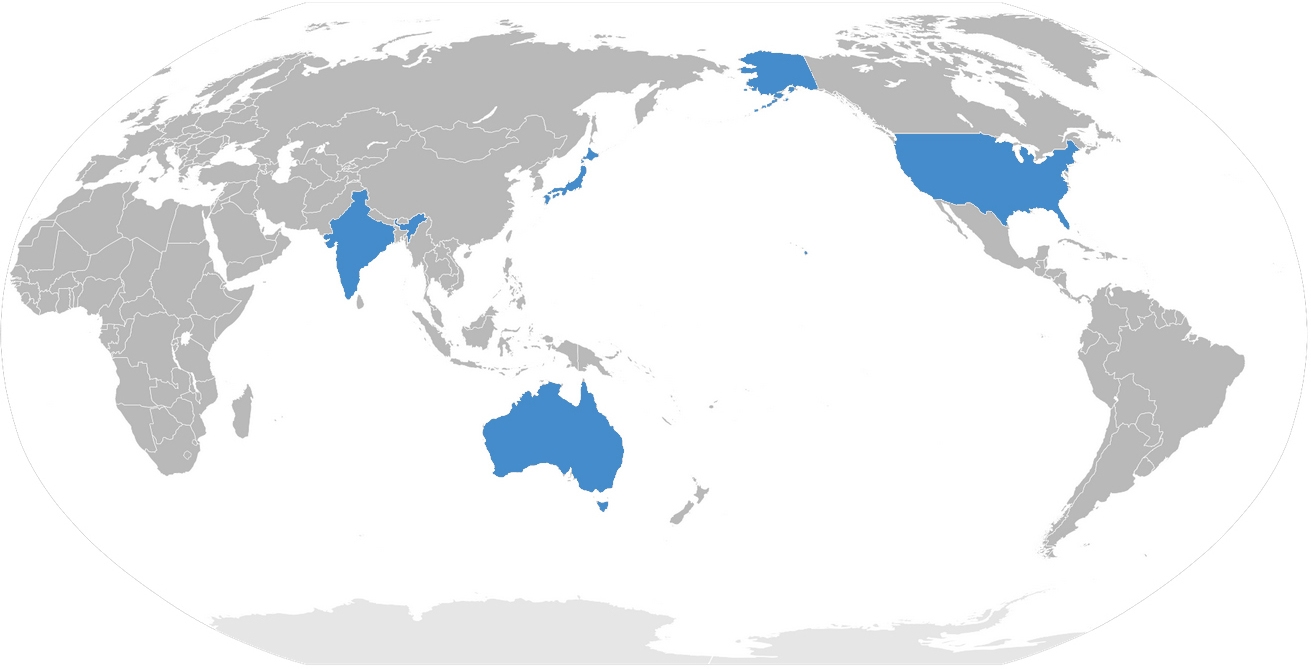 The structure and purpose of the Quad would be different, emphasizing on Closer defence, strategic, security and trade ties. Quad could act as a strong political, economic and moral deterrence. In this century of post-globalisation, hard power won't be able to rule the world, economy and soft power are essential to it. We have replaced terms like Military and Army with Security and Defence. Clearly shows that Hard power is only to be used for defence.
The era of new strategic dynamics has begun with this visit.
"I would like to give credits to Mr Ayush Narayan, as his ideas inspired me to work in detail on this."