Shambhavi Pramod Thite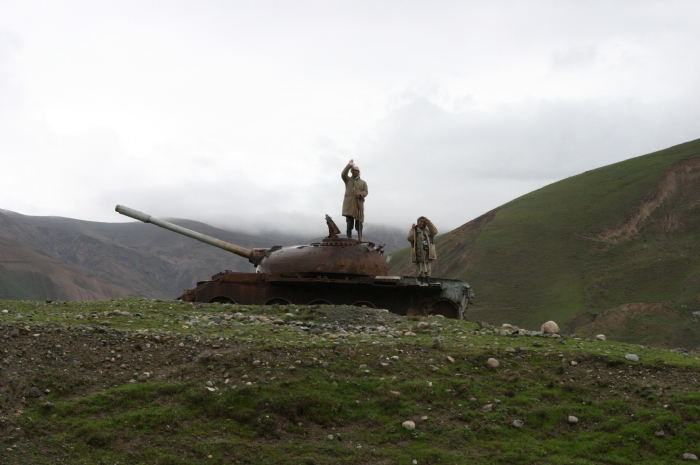 (Source: Afganistan Analyst Network)
The breakup of the Soviet Union marked the end of the cold war, which led to a substantial decrease in the international rivalries involving superpowers. However, regional terrorist activities have seen exceptional growth. Religious fundamentalism and ethnic militancy driven by the internal and external forces have destabilised entire South-West Asian region. In Central Asia during the post-independence period adjusting with democratic changes and free-market economy were the major concerns. Security threats and terrorism mostly undermined as the authoritarian regime of the Soviet Union did not allow such activities to be flourished.
The Central Asian Countries and India are facing challenges from religious extremism and terrorism emanating from Afghanistan and Pakistan. Since the Afghan war, Pakistan's support to a warring militia and after the Independence of Central Asian States, it's clear backing to the fundamentalist organisations like Islamic Renaissance Party, Jamaat-e-Islami, IMU and Taliban has proved its agenda of the radicalised Islamic revolution in the region. For instance, following India's decision to revoke the special status of J&K led to several protests outside the India house in London. One such protest was organised by 'Hizb-ut-Tahrir' one of the dangerous radical Islamist groups from Central Asia. This incident put a light on the importance of Central Asian security implications for Indian Interests.
Strong connections with both Al-Qaeda and Taliban, most of the Indian and Central Asian groups have economic support from Wahabi Salafist groups situated in Pakistan. According to reports, more than 10,000 boys from Kashmir and Ferghana Valley moved to Afghanistan to take part in the Afghan civil war. A Joint Training camp was also set up in Mazar-e-Sharif to train Islamic dissidents from Central Asian states and India. These events jeopardise the security of India and Central Asia.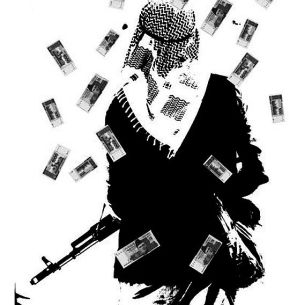 In the aftermath of the Soviet withdrawal from Afghanistan, and after the emergence of Taliban with patronage from Pakistan, areas of Tajikistan and Uzbekistan in Central Asia and Kashmir in India have become a dangerous platform to convert the south-west region into a hotbed of terrorism and Islamic extremism. Interestingly Taliban, which is initiated with Deobandi school of Islam (originated in India), fatwa signed by Deobandi mullahs of India impacts terrorism in Central Asian states. Also, during the post-Soviet withdrawal period events like Kashmir exodus of 1989, Tajik Civil War 1992-97 and rise of the Islamic Movement of Uzbekistan put greater emphasis on regional diversion of Afghan Mujahideen.
Tajikistan has great strategic significance to India as it is located in proximity to Pakistan Occupied Kashmir (PoK). Extremist elements from the Central Asian region have reportedly been found fighting alongside jihadis in Kashmir. Kyrgyzstan is also significant because of its geographical location, next to the Xinjiang province of China and the Wakhan corridor, a borderline between China, Tajikistan and POK. Furthermore, evidence suggested that the Central Asian militant group, the Islamic Movement of Uzbekistan, is very active in tribal areas near the India Pakistan border. Hence, According to South Western Asian scholars, radicalisation and militarisation of Islamist movements in Central Asian Republics would only deepen the strategic conundrum that India already confronts in Kashmir.
In recent years combating ISIS is also a prominent task in front of Central Asian and Indian security forces. Since 2011, between 5,000 to 15,000 Central Asian citizens have migrated to Syria and Iraq to join militant groups there. Islamic States of Khorasan Province (ISKP) seems more appealing than the Taliban currently. Antonio Guistozzi, a leading expert on ISKP, concluded in late 2017 that the organisation was damaged by infighting and setbacks in the Middle East, finding that it "is past its peak in Afghanistan, if not in terms of military capabilities, certainly in terms of jihadist image." The flow of fighters to Afghanistan is insignificant when compared with the ISIS recruiting from Central Asia. Complications in the middle east likely to encourage the launch mission of ISIS in Central Asia as many terrorist outlets in Ferghana Valley have pledged allegiance to ISIS.
Urdu language magazine Nawa-e-Afghan Jihad run by al Qaeda has recently changed its name to Nawa-e-Ghazwa-e-Hind suggests a shift in the motto behind the issue of Kashmir. Also, another self-proclaimed pro-ISIS media outlet issued a copy in the aftermath of CAA protest and riots asking Indian to join the cause of Islam as per ISIS's ideologies and sharia laws. It also criticised the democratic nature of the Indian political system and call for a safe haven for Indian Muslims in the cradle of the Islamic political system.
The threat from international terrorism and fundamentalism can become significant, even difficult to manage if Central Asia falls under the influence of destabilising Islamist forces. The geopolitical stability in Central Asia will surely have a direct impact on India's economic interests in the region. But most importantly, it also has more considerable implications for the ongoing separatist movement in Kashmir. The containment of international terrorism in the South West Asian region hence critically depends on closer collaboration between India and the Central Asian States.