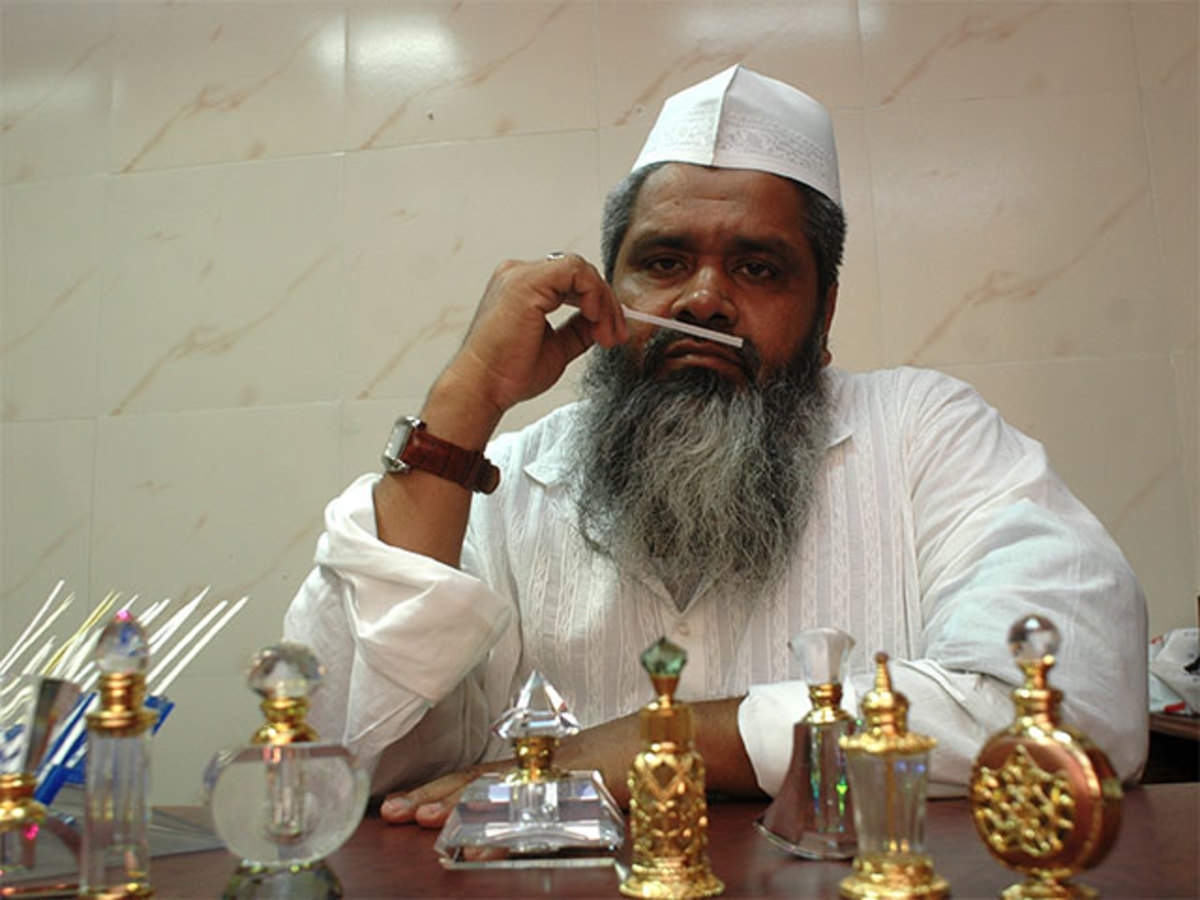 A Maulana turned Politician turned Perfume Tycoon turned Terror Sponsors Donee. Surprised???
Let's make a brief run this time!
Illegal Bangladeshi Muslim Problem sparks Assam Agitation, Congress signs Assam Accord but at the same time enforces draconian IMDT Act to safeguard Illegal Bangladeshis, Sarbananda Sonowal fights a Legal Battle in Supreme Court, and it scraps IMDT Act, A billionaire Maulana forms an Exclusive Muslim Party opposing Supreme Court's order and gets two of his NGO's; namely, Ajmal Foundation and Markaz ul Maarif registered for FCRA. In turn, Maulana's NGO Receives hundreds of Crores from entities linked to terror financing, and his Political Party starts gaining momentum to the point that they become kingmakers of Assam.
Sounds familiar?
This is the story of AIUDF and its Chief Maulana Badruddin Ajmal, the Incumbent MP of Dhubri Lok Sabha. The first two quick runs' conclusively summarise the Context of this article and hopefully will provide the necessary base to my readers for understanding the issue's gravity.
When Ajmal had announced his political Party, little had anyone realised that the fate of Assam was sealed. Little had they known, a fate they avoided because of Gopinath Bordoloi's leadership will hunt them again, a tryst of destiny or result of failing to learn from history, whatever it may be, we will pay dearly in posterity. A posterity that can only be delayed with unified effort but cannot be evaded in its entirety. While people of Assam were systematically taught to separate religion from their political identity, the civilisational aggressors, on the other hand, consolidated their social-political and economic structure via religion. While we were busy in virtue signalling, they systematically schemed for their goals.
While we refused to realise our civilisational identity and failed to forge a unified political presence, or say! We were too busy extolling our Micro identities; they cemented their political strength through Pan-Nationality and their Macro identity. Identity factionalism became our Opium and gave us a false sense of happiness, perhaps personal benefits too, but at a massive civilisational and existential cost.
The same old pre-partition history is repeating itself, and Congress is committing the same old and dammed mistakes. AIUDF is the new avatar of the old Muslim league with all potential traits of Ajmal to be the New Jinnah. Ajmal may be limited to a tiny state at present, but Ajmal is not just a name but a process that is an anti-thesis to our constitutional existence. The Newfound Maha-Gathbandhan is nothing but the same 1916 Lucknow pact with a fancier name, while some new political parties are the neo-communists from that era. Even if one naively observes the modus operandi of Ajmals' AIUDF, one cannot overlook that they are doing nothing new but simply re-running the same trick. Ajmal's AIUDF found their Jogendranath Mandal (JN Mandal) (https://www.spmrf.org/wp-content/uploads/2020/01/J-N-Mandal-Resignation-Letter.pdf) moment via a bunch of Assamese people exhibiting similar propensities as shown by JN Mandal, who are ready to provide the necessary cover fire to Ajmals plan. It's the same old trick bearing the same old fruits, a confused and divided Nation society Vis a Vis a motivated and united flock of aggressors.
Ajmal and his Party's rise might seem organic to the naked eye. Blaming the changing demography seemed the safest bet to justify the inaction and inability. Demography is truly changing and is beyond doubt, for the Total Fertility Rate (TFR) exhibits a massive trajectory to a demographic alteration not observed anywhere until now. TFR stats are not the only catalyst of Ajmals rise; rather, a pan-national network of radical cahoots providing Ajmals with the resources for this battle for a Neo-Religious Colonialism or Civilisational Colonialism must be given credit.
However, before blaming others for their naivety, I have to blame myself for my ignorance, for Ajmal, via his network of foreign-funded NGO's, successfully constructed a pseudo-image of a secular educationist, which was bought by many, including me, as the factual reality.
If it were not for the Legal Rights Observatory (LRO), a very little known organisation in Assam till then, perhaps we would have remain to live in the bubble created flawlessly for us. This bubble of lie was destined to burst one day, and so did the truth came out finally, but the still intact bubble of inaction, even after such a revelation, is beyond my comprehension.
LRO had revealed interesting yet shocking details that have adequately exposed Ajmals' carefully constructed pseudo-secular and Pseudo- educationist image. LRO revealed that Ajmal foundation alone had received more than 69 crores in FCRA donations, and out of which only two crores was used for educational purposes. Here it is also important to realise that the sum of two crores is in no way a small amount, especially for an educational institution located in the sub-Urban town of Hojai. Even if Ajmal Foundation had sponsored or provided a scholarship for 200 people with that money, it would have been more than one lakh rupees per head, sufficient to fuel a false sense of goodwill among many. Concomitantly, as revealed by the same legal rights group, Ajmal also owns another FCRA NGO that bought more than 54 crores in foreign funding. Thus a simple calculation of these only two NGO's gives a number amounting to more than 124 crores. The sum of 124 crores is humongous and maybe be equal to greater than the annual budget of many Government of Assam departments. There are chances that Ajmal or his family/ colleagues own more NGO's that bring more foreign funds. Plus, the fact that Ajmal Perfumes is an international business entity and does well in foreign Nations can be a possible route for an inflow of foreign cash veiled either as investments or business deals.
During the entire façade or rather 'Unboxing of Ajmal', collateral damage also occurred to the Ajmal ecosystem as it forced his pawns and Beneficiaries of petty handouts to come out it the open. It was a unique moment of conjecture in Assamese Jatiyatawad. People otherwise masquerading as vanguards of Assamese Jatiyatawad were seen queuing in for Ajmal, singing long songs of praises, telling the masses how/why Ajmal was the benchmark of secularism. These elites so intensely and incongruously suckled up to their pelf master that their nakedness left nothing else to the imagination.
The revelations didn't end there; another shocking revelation was yet to come in the form of Chid rights violations and the National Commission Protection for Child Rights (NCPCR), while randomly examining shelter homes in Assam, Manipur, uncovered another feather for Ajmals hat. NCPCR found around 300 children to be missing from six orphanages, all run by NGO's owned by Ajmal.
While NCPCR recommended an NIA probe, there was a media blackout in Assam, and this expose of the decade even failed to find a small space in mainstream Assamese dailies, both electronic and print. The Media blackout was only possible due to decades of outreach meted out to these elites by Ajmal using resources at his disposal. Ajmal must be patted in the back here, for he had achieved something incredible, something many politicians can only fantasise about but can never achieve. Ajmal maybe very efficiently utilised the FCRA funds amounting to hundreds of crores, creating a pool of people capable of hiding or diverting the masses' attention from reality.
While these elites, who monopolise the world of information in Assam, were often seen bantering about media blackout in National Media. The landscape completely changed in this matter; while National Media went Ga-Ga over the findings, we saw mainstream Assamese media mostly directed by their prejudices practising a complete Blackout, perhaps scared to offend the epitome of Assamese secularism, FCRA Ajmal.
Although taking monetary or In-kind benefits from anyone is subject to Individuals and their morality. Yet, it is our civilisational duty that we call upon them to at least reconsider their allegiance. For whatever benefit they are receiving from this symbiosis may have been provided by organisations such as the Muslim Aid or Insani Yardim Vakfi of Turkey, flagged by several countries for terror financing charges. The list of radical foreign donors who provide for Ajmal is long, and hundreds of pages can be written about it, but it can be of any fruition if only all are willing to let go of their willful ignorance and realise what AIUDF or Ajmal stands for I;e the Civilisational Saboteur in Chief.